Awards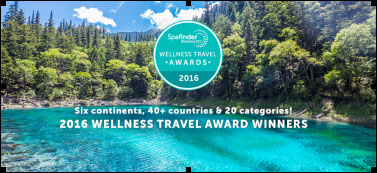 WILBUR HOT SPRINGS WINNER OF THE 2016 WELLNESS TRAVEL AWARD FOR IN THE CATEGORY OF BEST HOT SPRINGS
Category Awards are given to the top 10 spas, hotels/resorts and retreats that offer exceptional wellness experiences in each of the 20 categories below. Here are the winners, which are listed in alphabetical order:
Best for Hot Springs
Adler Thermae Spa & Relax Resort
Italy
Blackstone Hotsprings Lodging & Baths
United States
Blue Lagoon
Iceland
Fairmont Banff Springs
Canada
Fairmont Sonoma Mission Inn & Spa
United States
Glenwood Hot Springs / Spa of the Rockies
United States
Ojo Caliente Mineral Springs Resort & Spa
United States
Peninsula Hot Springs
Australia
Tabacon Thermal Resort & Spa
Central America
Wilbur Hot Springs – A Sanctuary for the Self
United States
Wilbur Hot Springs Reviews
The Sacramento Bee Sam McManis 12/12/2015
Wilbur Hot Springs emerges from 2014 fire transformed – and not
"My life is about health. And Wilbur is an expression of my work. This is a health center. For me, Wilbur is a pioneering HMO. It's where people come for prevention and cure. So to not (rebuild) Wilbur would be like cutting off my arm. I couldn't not do it." Dr. Richard L. Miller
http://www.sacbee.com/entertainment/living/travel/article48915235.html
VacationIdea – Dream Vacation Magazine 12/21/2015

45 Best Weekend Getaways from San Francisco
Wilbur Hot Springs, a romantic resort nestled in the heart of a pristine reserve with naturally occurring hot mineral springs, offers guests a tranquil escape from their daily lives. Founded in 1865, the resort features modern and comfortable accommodations and an array of excellent facilities, including as a hydrotherapy spa.
http://vacationidea.com/destinations/Weekend_Getaways_from_San_Francisco.html#slide11
The Bold Italic Garrick Ramirez 3/13/2015
A Never Nude's Guide to Northern California Hot Springs
Explore the natural surroundings and stumble upon a spouting geyser and an endangered bat cave. Communal areas include a ping-pong table, billiards, and (gulp) acoustic guitars.
http://www.thebolditalic.com/articles/7041-a-never-nude-s-guide-to-northern-california-hot-springs
Cari Ferraro Blog 1/28/2015
To the Waters and the Wild
We have been back for over a week and I can only say I seem to be still under the spell of the waters and the feeling of quiet introspection. Wilbur's motto, "Time to Slow Down" seems a good mantra for everyday life too. Being off-grid for a few days was such a welcome experience I kept on with it.
http://cariferraro.com/2015/01/28/to-the-waters-and-the-wild
Lonely Planet Rana Freedman 7/1/2014
Getting hot and steamy in Northern California
Wilbur offers guest chef weekends where accomplished cooks provide all meals using organic and local ingredients, otherwise guests bring their own ingredients and cook in the large, communal kitchen.
http://www.lonelyplanet.com/usa/california/travel-tips-and-articles/getting-hot-and-steamy-in-northern-california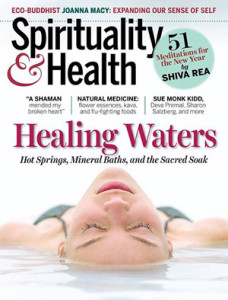 Spirituality & Health Magazine Lindsey Crittenden Jan-Feb 2014
The Healing Power of Water
The benefits don't stop at the physical. By surrounding ourselves in the sloshiness from which we came—the womb, as well as the waters that cover more than two-thirds of our planet and make up 65 to 70 percent of our bodies—we connect to our deepest selves, to each other, and to the eternal.
http://spiritualityhealth.com/articles/healing-power-water
Daily Candy Andrea Kasprzak 9/25/2013
Bliss Out with Our Guide to the Best Bay Area Hot Springs
http://www.dailycandy.com/san-francisco/article/156767/The-Best-Bay-Area-Natural-Springs
7×7 Weddings 9/25/2013
A Very Merry Un-Wedding
Since the union took place over three days, people relaxed, cooked meals from the community kitchen together, and even participated in morning yoga sessions…
http://www.7×7.com/wedding-resource/very-merry-un-wedding#/40
The Sacramento Bee Sam McManis 10/30/12
Four California hot springs, four experiences, all comforting
He is blissed out, all skepticism having seeped from his pores, his fingers old-man wrinkled and his senses completely altered from three days of marinating in a heady sulfuric bouillabaisse… What lingers longer is the silky feel of the minerals coating your skin.
http://www.sacbee.com/entertainment/living/travel/article2575823.html
treehugger Bonnie Hulkower 10/21/2010
Hibernating Off The Grid At Wilbur Hot Springs
What truly made me feel like I was living off the grid was the lack of cell phone reception. Before you even turn on Bear Valley Road, the signal is gone and no one can reach you. It gave me the opportunity to share and connect with an old friend in a relaxed space without the constant interruptions and distractions of the modern world.
http://www.treehugger.com/travel/hibernating-off-the-grid-at-wilbur-hot-springs.html
Martha Stewart Weddings 2010
A Vibrant, Whimsical Outdoor Destination Wedding in California
http://www.marthastewartweddings.com/231821/destination-wedding-eunice-and-daniel-wilbur-hot-springs-california/@center/272506/destination-weddings
Weekend Sherpa – San Francisco | KFOG | 1/29/09
Wilbur Wind-Down
http://www.weekendsherpa.com/stories/wilbur-hot-springs/
New York Times Gregory Dicum 11/09/07
California Hot Springs for Any Body
I lay back in the open-air hot bath, watching the blue glow of the swimming pool quicken the long gray needles of the pines arching overhead. The afternoon's bird song had given way to the hum of frogs and crickets. I tipped my head back into the ancient water, and far, far beyond the pines, the Milky Way rioted in the profundity of space, a visible, spangled echo of the water's rich gurgle.
http://www.nytimes.com/2007/11/09/travel/escapes/09springs.html
San Francisco Chronicle Sam Zuckerman 4/22/07
Shedding Workday Stress – And Maybe Clothes
Taking shallow breaths, I squinched down closer to my wife, closed my eyes and felt the water's buoyancy. Slowly, the moist heat penetrated my muscles and I began to relax. It wasn't long before the tumult of the office, where I had been just a little more than three hours before, was all but unimaginable. Relaxation is what Wilbur Hot Springs is about — not just taking it easy, but among the most profound sheddings of tension, stress and mindless busyness I've ever experienced. As the sign on the road in says: "Time to Slow Down."…
http://www.sfgate.com/travel/article/Shedding-workaday-stress-and-maybe-clothes-2575742.php
LA Times Linda Berlin 6/14/1998
Rustic Bathing Beauty: The sound of tranquil silence at Wilbur Hot Springs spa