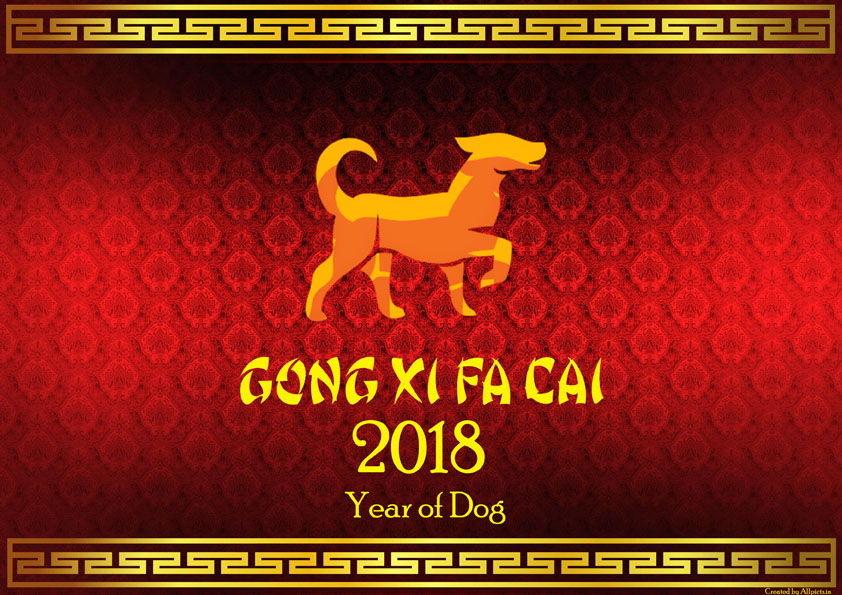 February 16, 2018 starts the Year of the Dog. The Chinese zodiac moves in a 12-year cycle, and those born in 1958, 1970, 1982, 1994, 2006, and 2018 are known as Dogs.
2018 is also identified as the Year of the Earth Dog​ – 1958​ was the last time we had a Year of The Earth Dog​. The Dog is the 11th sign of the Chinese zodiac. Persons born in the year of the dog are ​characterized as ​communicative, serious, responsible and intelligent.
An Earth Dog has an additional knack for efficiency, dedication and justice.
Gong Xi Fa Cai!!