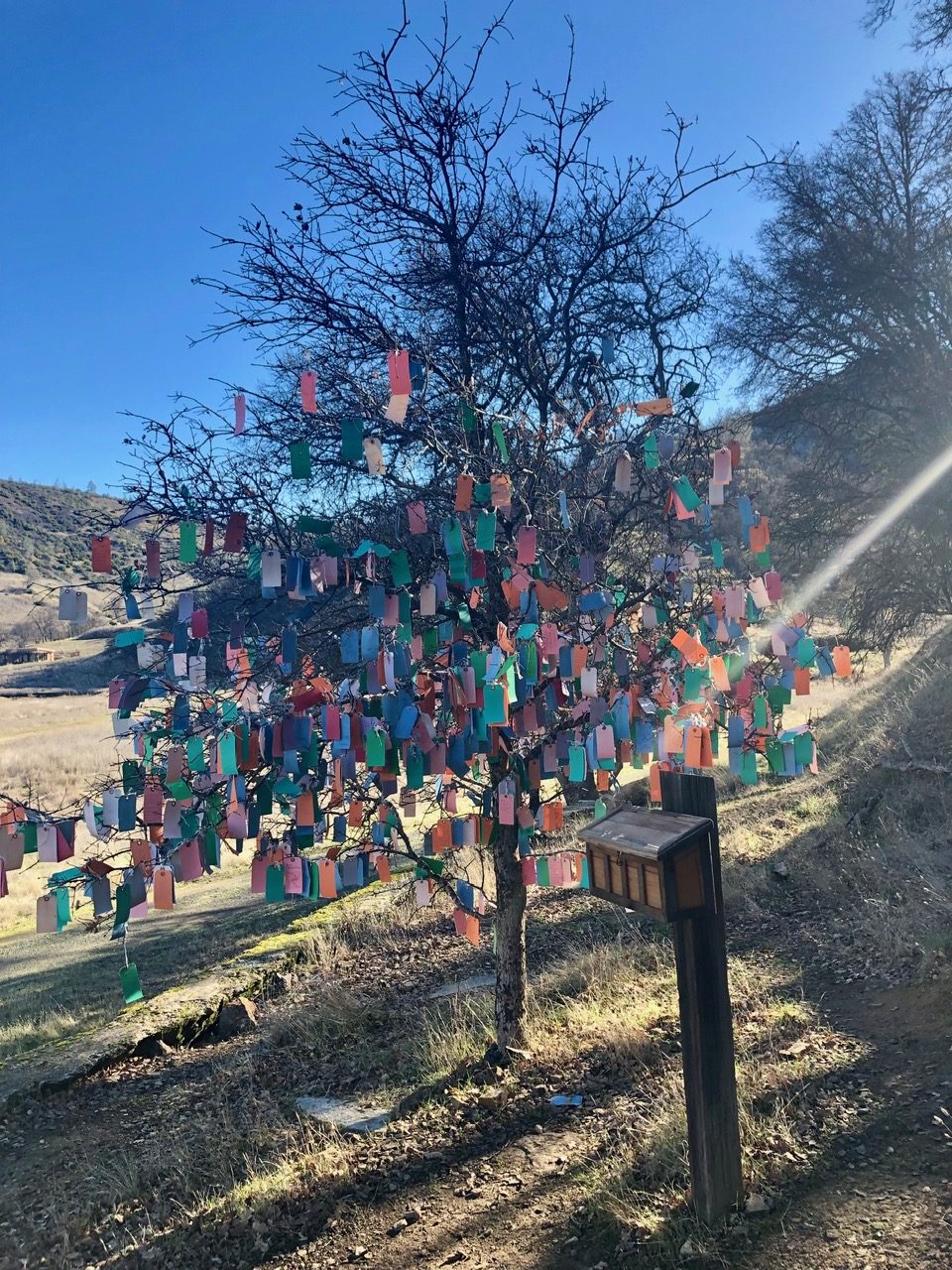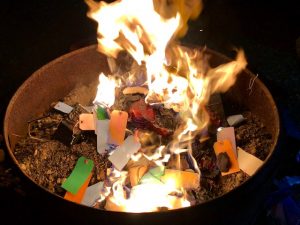 If you have visited Wilbur, you are most likely aware of the Nature Preserve and the unique sites to enjoy. It is there you will find our Wishing Tree where hopes, desires, prayers, dreams and wishes are written on colorful tags and tied to its branches.
As is the custom on New Year's Eve, the wishes are released and transformed with a bonfire. This year, because of high winds and low precipitation the Millers built a small camp fire at Sarana and Aaron's Yurt instead of the large bonfire.
With much love, each tag was carefully removed from the Wishing Tree by Dr. Richard Miller and his family: Jolee, Sarana, Aaron, Jules (Jolee's son) and his brother Lauren. They sat together and read many of the notes (and there were thousands).
They were a cross section of the wishes of our culture.  A high percentage of the wishes were wishes of good things for other people. Some wishes were to save a life or a marriage and some were to save humanity itself. Many were sentiments of wellness wished for all.
Next time you are at Wilbur join in and place a wish on the Wilbur Wishing Tree.  And, if you feel extra creative walk further down the road to Wilbur's Wind Chime Park and think about adding an assemblage wind chime.  The guest made wind chimes are there all year around.
And, by the way, when you encounter the ponies in the Nature Preserve, say hello.  They are friendly and will eat apples and carrots from your hand.