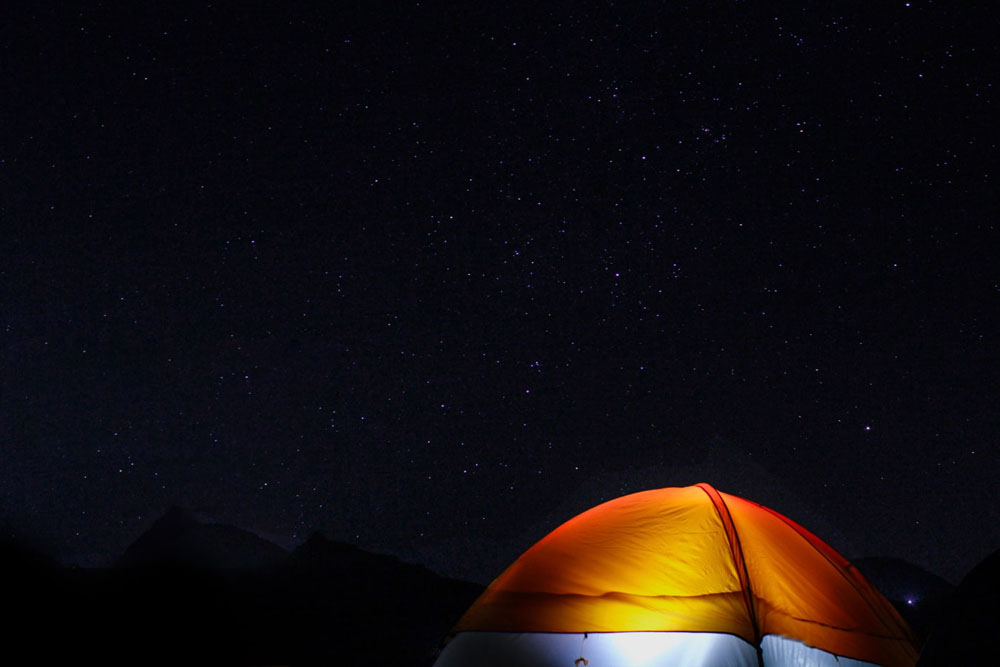 "Keep close to Nature's heart… and break clear away, once in a while, and climb a mountain or spend a week in the woods. Wash your spirit clean." – John Muir
This quote captures the essence of summertime. In the midst of busy schedules, people take time off to flock to the great outdoors and reconnect with themselves, their loved ones, and nature. I don't know what washes your spirit more than that!
Some of the best summer memories involve camping. Pitching tents and stargazing, the peaceful silence that is only interrupted by faint sounds of rustling creatures in the distance. When you wake up after a night in the woods there is new energy to be found that wasn't there before. It truly is a magical and grounding experience to sleep on Earth and wake up to sunlight. It's the ultimate return to self and a sacred invitation to experience our land in its purest beauty.
At Wilbur, it's not your average camping experience and you most certainly don't have to rough it. We wanted to provide the simplicity of the outdoors with the option of luxury. When you purchase a campsite, you gain full access to our luxurious flumes and sauna, a commercial kitchen for cooking all your meals, and our 1,800 acre nature preserve for exploring. We recently added more camping platforms to host more nature lovers, so there's plenty of room for everyone.
While all these amenities are incredible, the experience of being in nature that needs no additions is remarkable. Wilbur Hot Springs has the brightest collection of stars, beautiful wild horses, calming waters, and a peaceful atmosphere only the land can provide. Book your stay today!
Category: