Guided Meditation with Julia Harrell
September 3-September 5
A meditation practice can transform your way of thinking and understanding, and help you to widen your perspectives. This enables you to respond rather than simply react, and allows you to find a flexibility and resilience in yourself that you may not have known how to access.
Guest Chef Weekend with Chef Liam
September 13-15
Liam graduated from California Culinary Academy in 2002 with an A.O.S degree with honors, following a B.A. in Literature from Stanford University. He has worked as a chef and baker for many years at Esalen Institute and catered events throughout California each summer.
Find out more
Music with Sasa
September 15 and 16
Join us for an uplifting afternoon of inspiring music that heals and opens your heart. Saša's voice is offering prayers for healing and greater awakening of the heart. Her music invites you back home into deeper love, joy and peace.
Guided Meditation with Anyes
September 28 and 29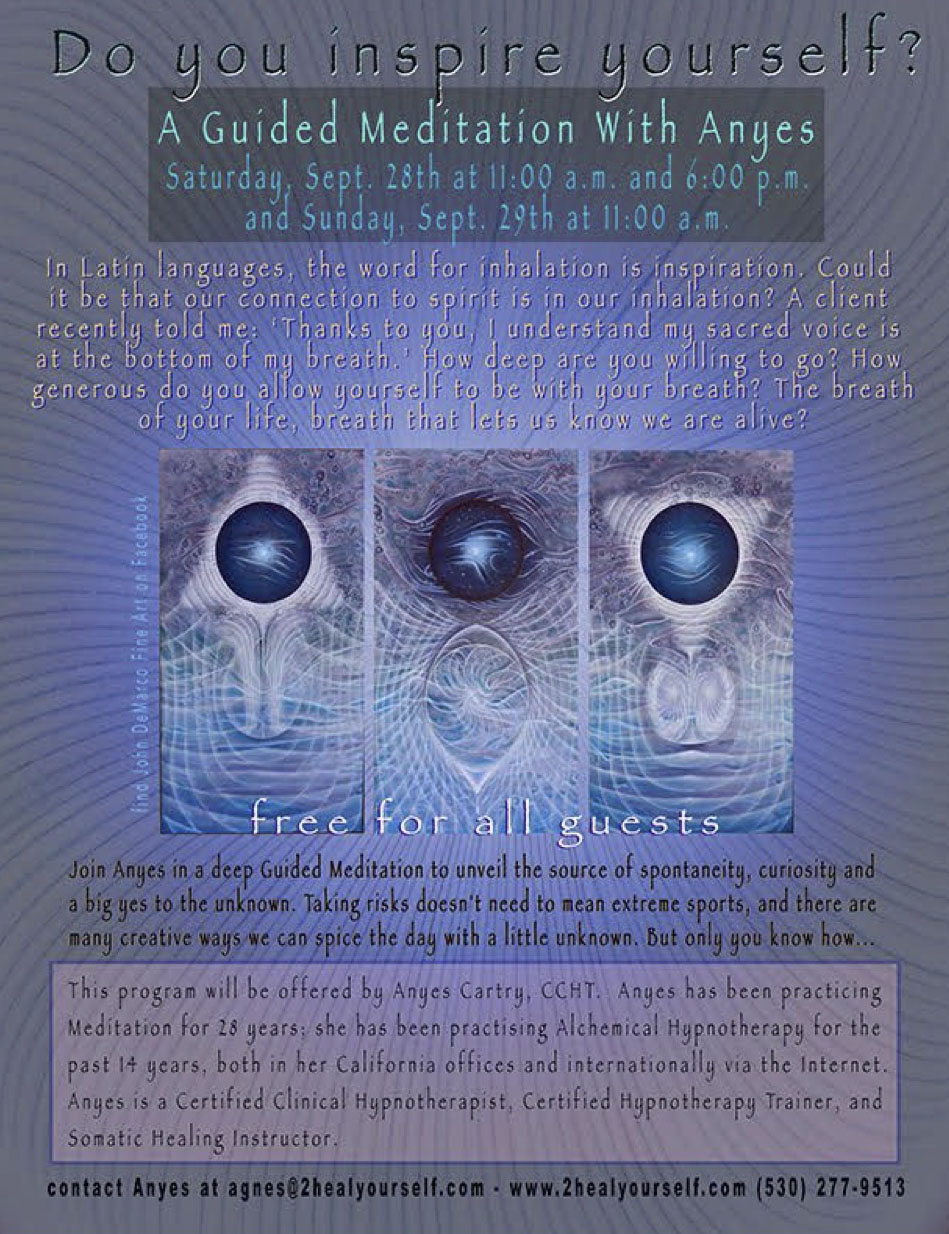 Sarana Yoga Retreats
September 20-22 and October 11-13
Join Sarana in 2019 for a weekend of breathing, chanting, asana and soaking in the healing mineral waters of Wilbur. Strengthen your practice while relaxing and rejuvenating your body and mind. You'll step back from your daily routines and retreat to this sacred land, home to healing waters that have been used for renewal for centuries. The popular Sarana Yoga retreats at Wilbur always fill up fast.
Tibetan Cranial 5 day with Robert Helliesen
November 17- November 22
Are you ready for transformation?
Come to Wilbur Hot Springs, a Sanctuary for the Self, and experience Tibetan Cranial® with Robert Helliesen. Robert is a trained Tibetan Cranial® Practitioner and will be educating and practicing exclusively at the Wilbur Hot Springs.