Tibetan Cranial 5 day with Robert Helliesen
November 17- November 22
Are you ready for transformation?
Come to Wilbur Hot Springs, a Sanctuary for the Self, and experience Tibetan Cranial® with Robert Helliesen. Robert is a trained Tibetan Cranial® Practitioner and will be educating and practicing exclusively at the Wilbur Hot Springs.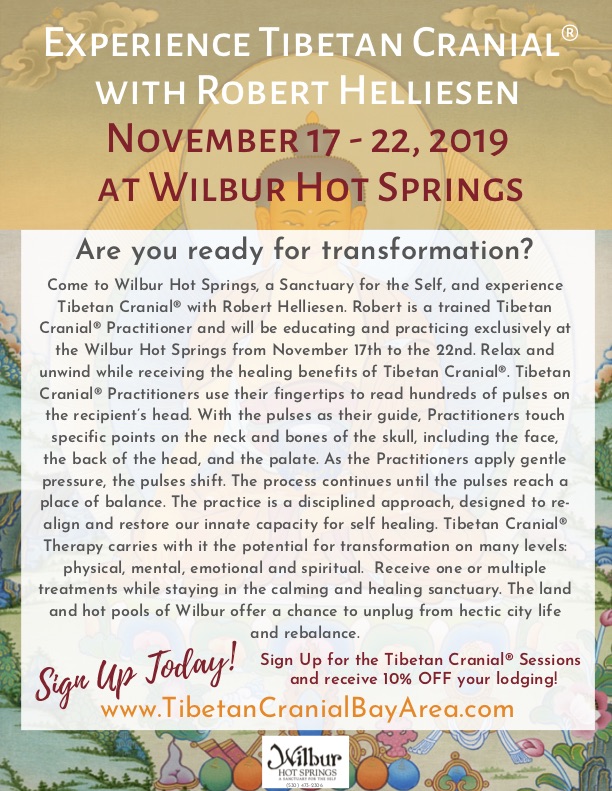 Guided Meditation with Amma Thanasanti
November 22-24
Guest Chef Weekend with Chef Marion
Thanksgiving Weekend, November 27-29
Celebrate Thanksgiving at Wilbur. Treat yourself to a luxurious weekend of feasting and magical healing waters! Check Availability