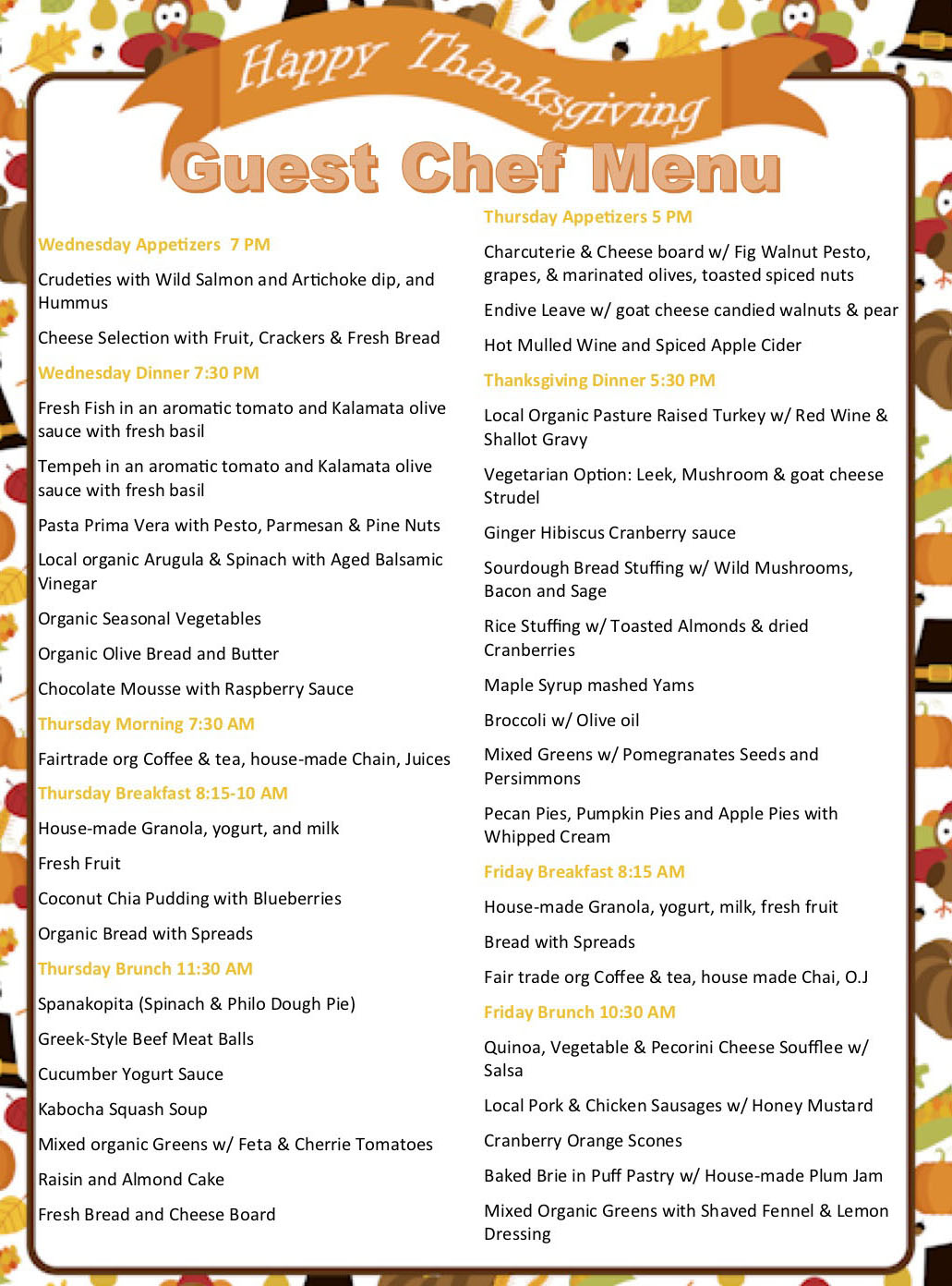 Thanksgiving – November 27-29
Chefs Marion Cascio and Liam McDermott invite you to our 5th Thanksgiving Celebration. Come fill yourselves with joy, community, and delightful food!
Marion wants you to know that most of the ingredients will be organic and locally sourced.
Call now to make your reservation (530) 473-2306
We only have a few spots left!