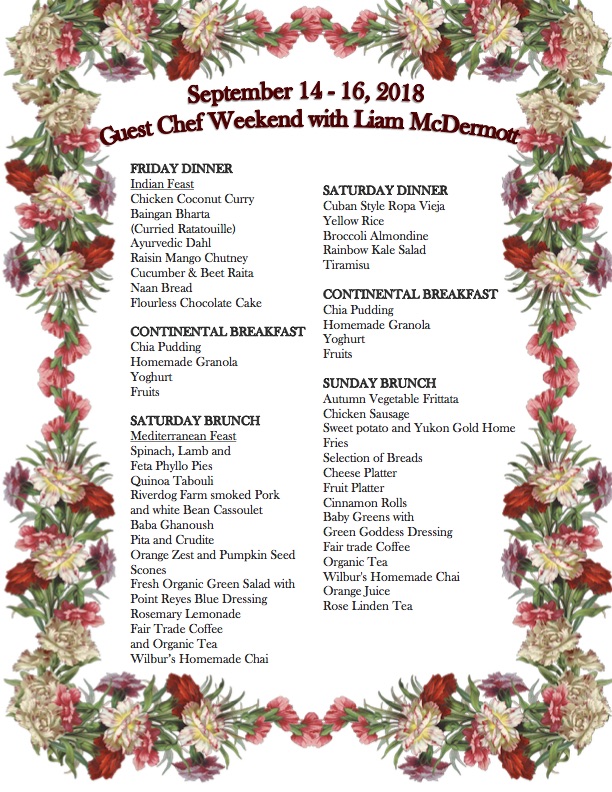 Join us for the first 2018 Fall Guest Chef Weekend at Wilbur with Guest Chef Liam McDermott.
We start this farm-fresh and organic weekend-long culinary feast on Friday evening September 14, and finish with a wholesome and delicious brunch on Sunday September 16.
Here is a sneak peak of the menu.
Book now online or call us at (530) 473-2306
We look forward to you joining us for soaks and swims, hikes and bikes, and amazing food!